| | |
| --- | --- |
| | Community resources and information |
| | | | | |
| --- | --- | --- | --- | --- |
| | | | | |
| Find the Shafer Team on Facebook | Find the Shafer Team on Linkedin | View the Shafer Real Estate Team on YouTube | Follow the Shafer Team on Twitter | Follow the Shater Team via our RSS feed |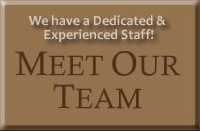 Find Louisville Homes for Sale with the experienced Shafer Team !
Why should you choose Jacki Shafer and The Shafer Team when you decide to buy, build, or sell real estate in the Louisville, Kentucky area?
Jacki Shafer and The Shafer Team are proud to be affiliated with Keller Williams Realty, Louisville East, a dynamic real estate company located in the heart of Louisville. This is not your mother's real estate company! KW is the second largest real estate company in North America, and boasts over 80,000 of the most tech-savvy and well trained realtors in the country.
When you choose to work with us at The Shafer Team, you will enjoy the benefits of having a Team of full-time professional Realtors whose different strengths and talents come together to make your experience a positive one. And you can rest assured that our dedicated and professional support staff will make sure that details will not be overlooked and that nothing will fall through the cracks – from the first day we meet – all the way up to the day of closing. This "Team Concept" truly works extremely well, and our clients love it!
When you choose to work with Jacki Shafer and The Shafer Team, you can count on the very highest level of representation. Meet the Team for a brief "bio" on each of us at The Shafer Team.
Please contact me today @ 502.643.SOLD (7653) or Email me @ [email protected]
_______________________________________________________________
Thank you for stopping by our website...we hope you will return again and again,
knowing you can think of this site as your ONE STOP SHOPPING venue!

We will always try to provide you with a wealth of information - not only about homes in our area, but we have informative links about Louisville area schools as well as schools in nearby Oldham County. You'll also be able to access information about Louisville and Oldham County tourism and much more.
Please give us a call any time at 502.643.SOLD (7653).